Giving Programs at McCormick Road Baptist Church
Nov 24, 2017
Ministry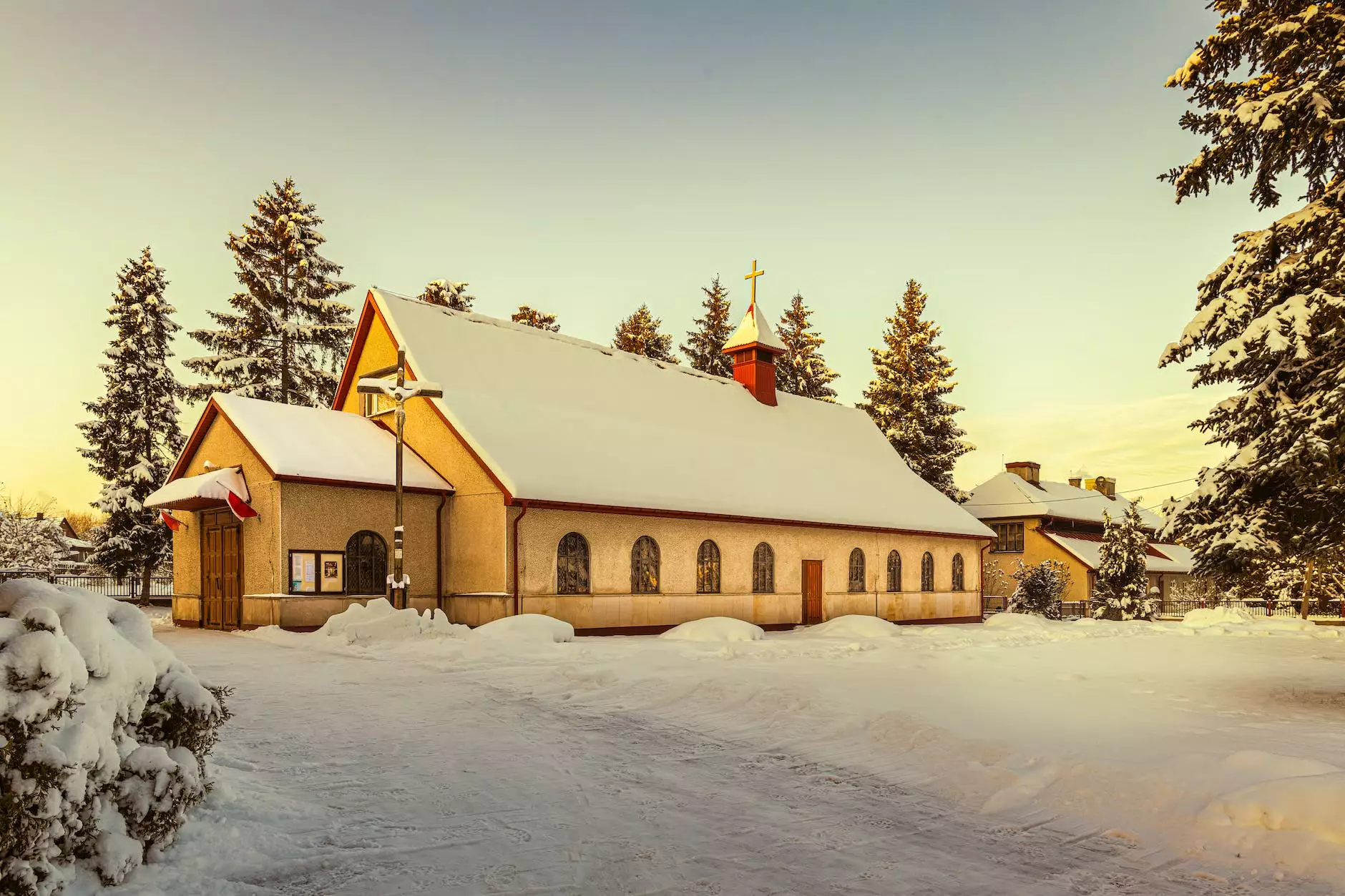 Welcome to the Giving Programs page at McCormick Road Baptist Church, where we are dedicated to making a positive impact in our community through our faith and beliefs. Our church understands the importance of giving back and has established various programs to serve those in need. Whether you are looking for ways to contribute or seeking assistance, we have a range of initiatives that cater to different needs.
Charity Initiatives
At McCormick Road Baptist Church, we believe in the power of charity to transform lives. Our charity initiatives are aimed at providing essential support to individuals and families facing hardships. Through our outreach programs, we address various needs such as food security, housing, education, and healthcare.
Food Assistance Program
Our Food Assistance Program aims to combat hunger and ensure that no one in our community goes without a proper meal. We organize regular food drives, partner with local food banks, and run our own pantry to ensure that individuals and families have access to nutritious food.
Housing Support Program
Homelessness is a pressing issue in our community, and our Housing Support Program is designed to provide temporary shelter, housing assistance, and support services to those in need. We work in collaboration with local organizations to secure safe housing options for individuals and families experiencing homelessness.
Education Scholarships
We believe that education is a vital tool for personal growth and empowerment. Through our Education Scholarships program, we provide financial assistance to deserving students pursuing higher education. By removing financial barriers, we aim to create equal opportunities for all individuals to achieve their educational aspirations.
Volunteer Opportunities
At McCormick Road Baptist Church, we firmly believe in the power of volunteering. Our volunteer programs offer various opportunities for individuals to make a difference and contribute their time and skills towards meaningful causes. By joining our volunteer network, you can connect with like-minded individuals and create a lasting impact in our community.
Community Outreach
Our Community Outreach program focuses on engaging with the local community and organizing events that foster unity and togetherness. We coordinate blood drives, neighborhood cleanups, health and wellness workshops, and other initiatives that address the specific needs of our community.
Children's Programs
Children are the heart of our community, and we provide a range of programs tailored to their needs. Our Children's Programs include after-school activities, mentorship programs, summer camps, and educational workshops. We believe in nurturing their overall development and equipping them with the necessary tools to succeed.
Senior Citizen Support
Our Senior Citizen Support program aims to enhance the quality of life for our elderly community members. We offer companionship, assistance with daily activities, and organize social gatherings to combat loneliness and ensure that our seniors feel valued and supported.
Getting Involved
Joining our giving programs is simple! Whether you wish to contribute or seek assistance, we welcome everyone with open arms. Visit our website or contact our dedicated team to learn more about our initiatives and find out how you can get involved.
Donate
Your financial contributions can directly impact the lives of those in need. We accept online donations, as well as in-person contributions. Every donation, big or small, makes a difference and helps us sustain our giving programs.
Volunteer
If you're passionate about making a difference, consider becoming a volunteer at McCormick Road Baptist Church. We offer flexible volunteering options and provide training to ensure that you can effectively contribute to our programs. Together, we can create a better tomorrow.
Request Assistance
If you or someone you know requires assistance, our team is here to help. Reach out to us through our website or contact our dedicated helpline to discuss your needs. We prioritize confidentiality and will work with you to find appropriate solutions.
Conclusion
McCormick Road Baptist Church is committed to serving the community through our Giving Programs. We strive to address various needs and make a positive impact in the lives of those around us. Through our charity initiatives and volunteer opportunities, we create a strong network of support and hope for a brighter future.