Welcome to McCormick Road Baptist Church
Jan 31, 2019
Baptism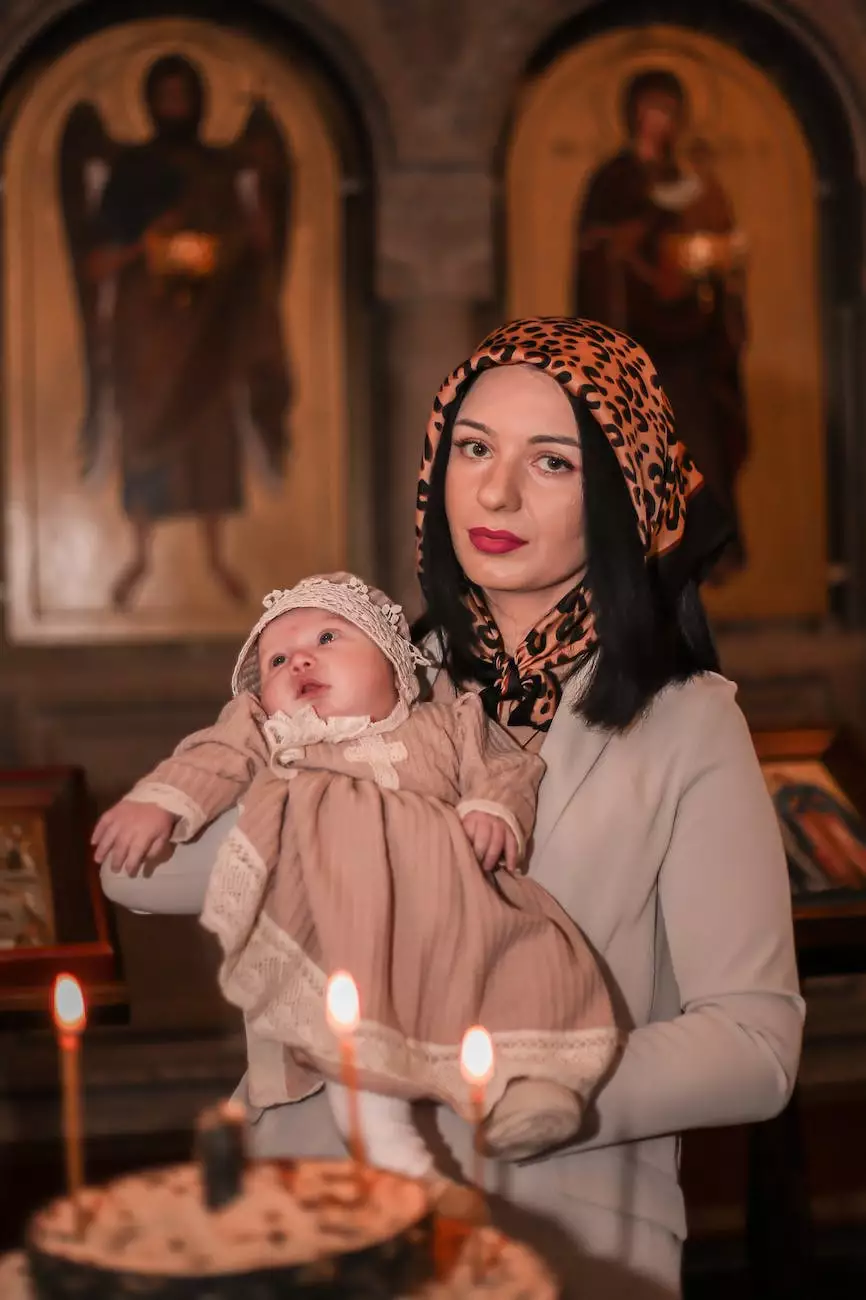 Experience the Sacred Sacrament of Baptism
At McCormick Road Baptist Church, we invite you to explore the profound spiritual significance of baptism. Our faith community believes in the transformative power of baptism, which serves as an initiation into the Christian faith.
What is Baptism?
Baptism is a sacred sacrament practiced by Christians worldwide. It is a symbolic act representing the washing away of sins and the rebirth of a believer into the Christian faith. Through baptism, individuals publicly declare their commitment to Jesus Christ and their desire to follow His teachings.
Why Choose McCormick Road Baptist Church for Baptism?
At McCormick Road Baptist Church, we provide a warm and welcoming community where individuals can experience the joy and fulfillment that comes with the sacrament of baptism. Here are several reasons why you should choose our church for your baptism:
A Spiritually Nurturing Environment: Our church offers a spiritually nurturing environment that encourages personal growth and fosters a deep connection with God. Our clergy and congregation are committed to supporting you on your spiritual journey.
Expert Guidance: Our experienced clergy and dedicated leaders will guide you through the baptismal process, ensuring that you understand the significance of this sacred sacrament and feel prepared for this important step in your faith.
Meaningful Ritual: Our baptismal ceremony is a deeply meaningful and reverent experience. We believe in the power of this ritual to create a lasting impact on your spiritual life.
Community Support: By choosing our church for your baptism, you become a part of our vibrant faith community. Our members are dedicated to supporting and encouraging one another as we grow together in our faith.
Continued Spiritual Growth: Our church offers a variety of opportunities for continued spiritual growth, including Bible study groups, fellowship events, and community outreach programs. We are committed to helping you deepen your relationship with God long after your baptism.
How to Prepare for Baptism
Preparing for baptism is an important and personal journey. Here are some essential steps to help you prepare for this significant event:
Understand the Significance: Take the time to understand the spiritual significance of baptism and its role in your personal faith journey.
Reflect on Your Beliefs: Reflect on your beliefs, values, and commitment to Christ. Ensure that baptism is a sincere and meaningful step for you.
Attend Baptism Preparation Classes: Participate in our baptism preparation classes, where you will learn more about the sacrament, its symbols, and its significance in the context of our faith community.
Discuss with Church Leaders: Engage in discussions with our church leaders to address any questions or concerns you may have about the baptismal process.
Select Sponsors: Choose sponsors or godparents who will support you on your spiritual journey and serve as witnesses to your baptism.
Prepare Emotionally and Spiritually: Take time to prepare yourself emotionally and spiritually for the sacrament. Engage in prayer, self-reflection, and seek guidance from clergy and mentors.
Contact Us for Baptism at McCormick Road Baptist Church
If you are ready to take the next step in your faith journey and experience the sacrament of baptism at McCormick Road Baptist Church, we are here to support you. Our clergy and church staff are ready to answer your questions and guide you through the baptismal process.
Contact us today to learn more and schedule your baptism. Join our vibrant faith community and embark on a journey of spiritual growth, love, and fulfillment.
McCormick Road Baptist Church
Address: [Insert Address]
Email: [Insert Email]
Phone: [Insert Phone Number]
Website:mccormickroad.com