Andy Bachmann | United Church of Gainesville - McCormick Road Baptist Church
Jan 7, 2018
About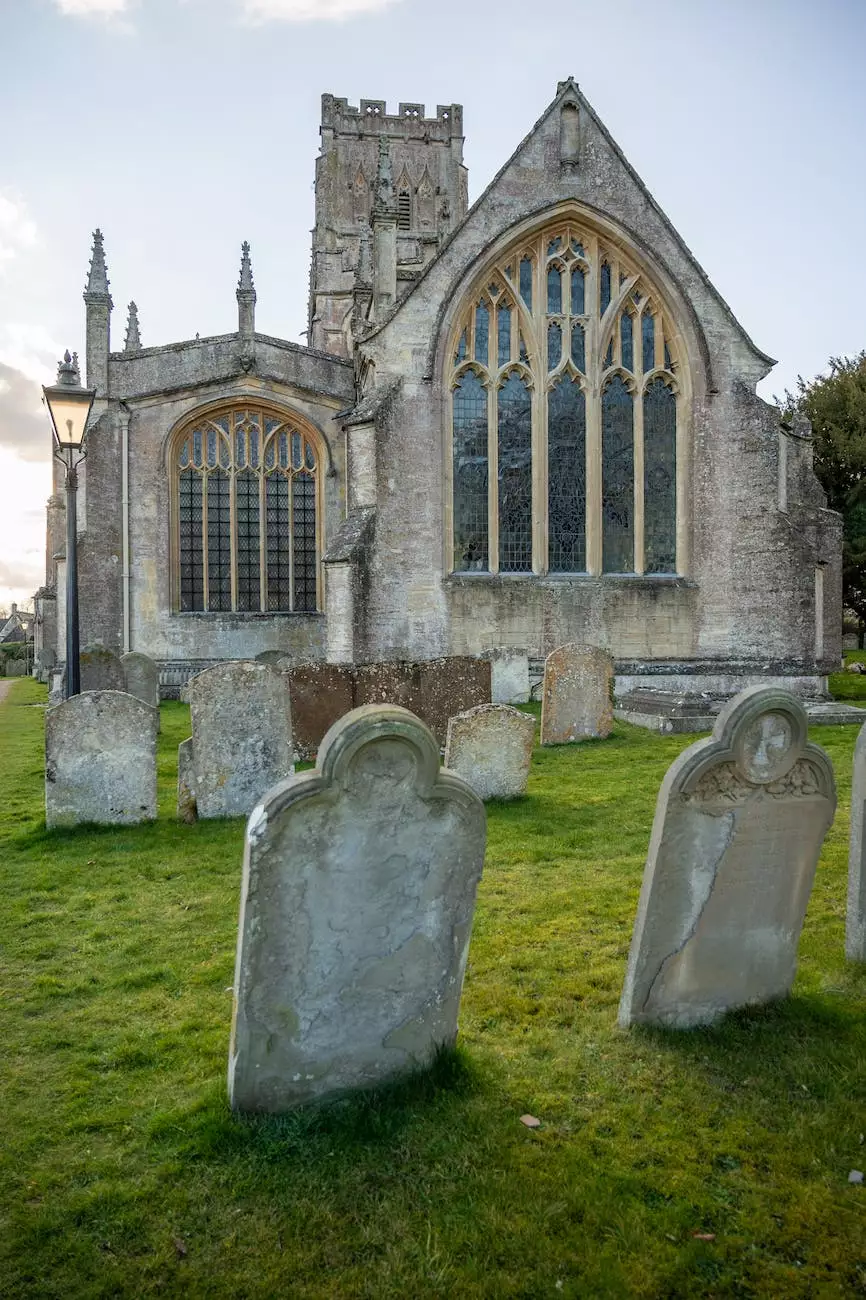 About Andy Bachmann and McCormick Road Baptist Church
Welcome to the webpage of Andy Bachmann, a dedicated member of McCormick Road Baptist Church in Gainesville's thriving community. In this section, we will explore Andy's involvement in both the church and the local society, as well as delve into his faith and beliefs.
Andy Bachmann and the Community
Andy Bachmann has been an active member of McCormick Road Baptist Church for over a decade, taking part in numerous community initiatives and outreach programs aimed at making a positive impact on the lives of Gainesville residents. Andy strongly believes in the power of community and has dedicated his time and efforts to foster unity and support within the local society.
Andy's Role in McCormick Road Baptist Church
Within the McCormick Road Baptist Church, Andy Bachmann holds various leadership positions and serves the congregation passionately. He actively participates in worship services, Bible study groups, and prayer meetings, helping to create an uplifting and spiritually enriching atmosphere for all attendees. Moreover, Andy is involved in organizing events and volunteer activities that bring the church community together and encourage fellowship.
Andy's Faith and Beliefs
Andy Bachmann's faith is deeply rooted in the teachings of the United Church of Gainesville, which emphasizes love, acceptance, and the importance of community. Through his unwavering belief in God's love and grace, Andy strives to emulate these values in his daily life, treating every individual with kindness, compassion, and understanding. He finds solace and guidance in Scripture, allowing it to shape his worldview and guide his decision-making process.
McCormick Road Baptist Church and its Commitment to the Community
McCormick Road Baptist Church, a prominent fixture in the Gainesville community, stands as a testament to the power of faith and the impact of dedicated individuals like Andy Bachmann. The church's mission is to serve as a beacon of hope and love, fostering an inclusive environment where everyone is welcome to explore their spirituality and find support and encouragement.
Join Us at McCormick Road Baptist Church
Whether you are searching for a place to strengthen your faith, seeking a supportive community, or wanting to make a positive impact in Gainesville, McCormick Road Baptist Church welcomes you with open arms. Join us for worship, fellowship, and opportunities to get involved in making a difference in our local society. Andy Bachmann and the entire church community look forward to meeting you!
Contact McCormick Road Baptist Church
If you have any questions or would like more information about McCormick Road Baptist Church, please feel free to contact us. We are here to assist and support you on your spiritual journey and community involvement.
Contact Details:
Name: McCormick Road Baptist Church
Category: Community and Society - Faith and Beliefs
Website: http://mccormickroad.com/
Address: 123 McCormick Road, Gainesville, FL 12345
Phone: 123-456-7890
Email: [email protected]