Resources - Gold Coast Church of Christ
Sep 6, 2021
Support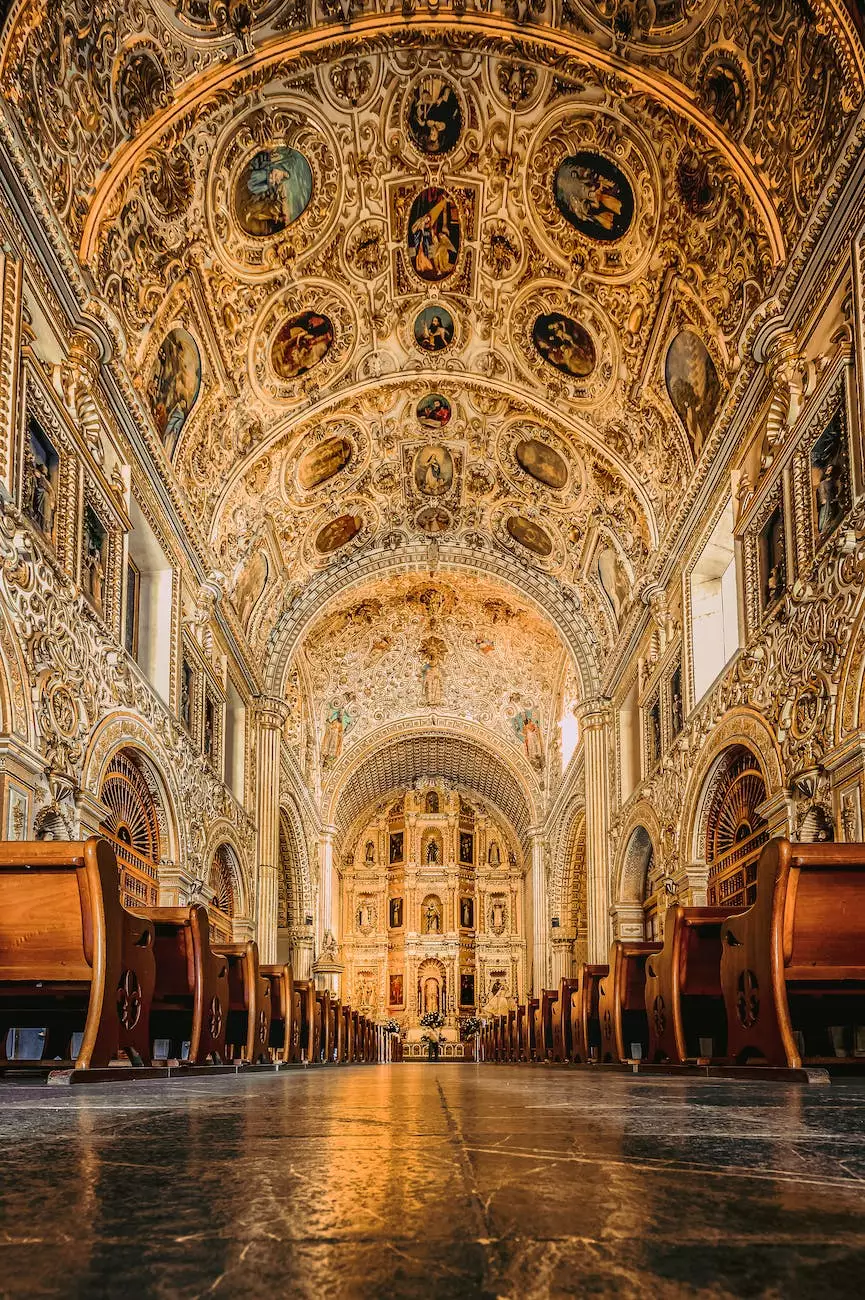 Enhancing the Faith Experience
McCormick Road Baptist Church is dedicated to serving the Gold Coast community by providing a wide array of valuable resources. With a focus on faith and beliefs, our resources aim to enhance your spiritual journey and support your personal growth. From informative articles to inspiring events, we have something for everyone seeking to deepen their understanding of God's love.
Event Calendar
Stay up-to-date with our vibrant community through our event calendar. We curate a range of events including worship services, Bible studies, fellowships, and community outreach programs. Attend our engaging events to connect with like-minded individuals, discover new perspectives, and strengthen your faith. Join us as we celebrate the love and teachings of Jesus Christ.
Inspiring Articles
Our collection of inspiring articles covers a diverse range of topics to help you navigate through your spiritual journey. From understanding the Bible better to exploring practical ways of applying your faith in everyday life, these articles provide insightful perspectives and guidance. Immerse yourself in the wisdom and knowledge shared by our experienced pastors and community leaders.
Audio Sermons
Dive deeper into the Word of God with our extensive collection of audio sermons. Our pastors deliver powerful messages that resonate with individuals of all ages, backgrounds, and experiences. Immerse yourself in the teachings as you listen to sermons designed to inspire, challenge, and uplift your spirit. Whether you're seeking comfort, guidance, or motivation, our audio sermons have you covered.
Online Bible Study
Join our online Bible study sessions and connect with fellow believers from the comfort of your own home. Our interactive study groups create a nurturing environment for individuals to explore scripture, share insights, and build stronger connections with God and others. Engage in meaningful discussions, ask questions, and deepen your understanding of the Bible alongside a supportive community.
Prayer Requests
Share your prayer requests with us and let our faith community surround you with love, support, and prayers. At McCormick Road Baptist Church, we believe in the power of prayer and are committed to lifting you up in times of need. Submit your requests online and experience the comforting presence of our dedicated prayer team, who will intercede on your behalf.
Online Devotionals
Start your day right with our uplifting online devotionals. Delivered straight to your inbox, these devotionals provide daily inspiration, encouragement, and perspective. Each devotional is thoughtfully crafted to help you navigate life's challenges through the lens of faith. Allow the transformative power of God's word to guide your thoughts, actions, and interactions.
Connect with Our Community
At McCormick Road Baptist Church, we believe in the strength of community and the power of building lasting connections. As a part of our commitment to fostering a sense of belonging, we offer multiple opportunities to engage with fellow believers who share your faith and values.
Ministries and Outreach Programs
Our church provides a diverse range of ministries and outreach programs designed to meet the unique needs of individuals and families. Whether it's our children's ministry, youth groups, or community service initiatives, there is a place for everyone to serve and be served. Engage in impactful work that makes a difference in the lives of others while deepening your own faith.
Community Events
Join us for a variety of community events aimed at fostering fellowship, friendship, and fun. From picnics to sports tournaments, movie nights to talent shows, our community events provide an opportunity to strengthen bonds, celebrate shared values, and make lifelong memories. Connect with like-minded individuals and experience the warmth of genuine community.
Customized Counseling Services
We understand that life can present challenges, and sometimes guidance and support are needed. Our church offers compassionate and confidential counseling services tailored to address a variety of life's difficulties. Our experienced counselors provide a safe space to explore your concerns, offer guidance rooted in biblical principles, and help you navigate the complexities of life with faith and resilience.
Deepen Your Understanding
Embark on a journey of deeper spiritual understanding through our diverse range of resources. We aim to provide you with the tools and knowledge to foster a strong and meaningful relationship with God.
Book Recommendations
Explore our curated collection of book recommendations, carefully selected to deepen your understanding of faith, spirituality, and personal growth. From thought-provoking theological works to inspiring memoirs, these books offer profound insights and perspectives that can shape your spiritual journey.
Resource Library
Access our extensive resource library, housing a wealth of faith-based content including podcasts, videos, articles, and study materials. Whether you're searching for a specific topic or delving into a new area of interest, our comprehensive library ensures a wealth of resources to support your spiritual growth.
Online Courses
Enroll in our online courses designed to provide a structured learning experience from the comfort of your own home. We offer a variety of courses covering topics such as biblical studies, theology, spiritual disciplines, and more. Gain a deeper understanding of the foundational principles of Christianity and explore new dimensions of your faith.
Join Our Vibrant Community
McCormick Road Baptist Church encourages you to join our vibrant community. Explore our range of valuable resources, engage in inspiring events, and connect with like-minded individuals who share your faith and values.
Discover McCormick Road Baptist Church today and embark on a transformative journey of faith and personal growth.