Welcome to Yeshua Bible Reading
Feb 16, 2020
Bible Study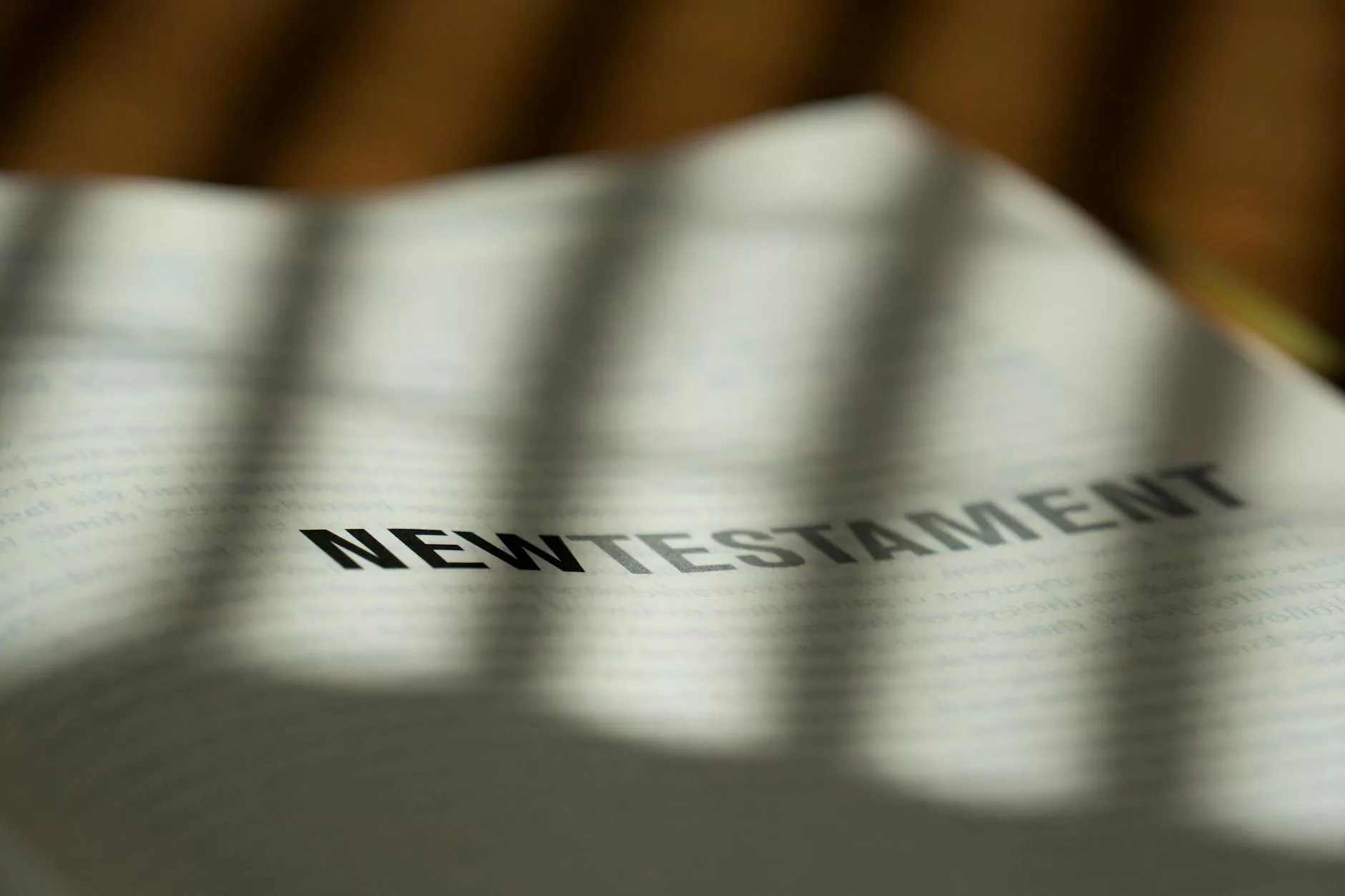 Discover the Life of Yeshua with McCormick Road Baptist Church
At McCormick Road Baptist Church, we are dedicated to exploring the life and teachings of Yeshua. Our mission is to help individuals strengthen their faith, deepen their understanding of the Bible, and develop a personal relationship with God. Through our Yeshua Bible Reading program, we aim to provide valuable resources and insights into the life of Yeshua, enabling our community to grow spiritually.
What Sets Yeshua Bible Reading Apart?
Unlike many other resources available, Yeshua Bible Reading offers a unique approach to understanding Yeshua's life. Our team of dedicated scholars, theologians, and pastors have carefully curated a collection of insightful podcasts, readings, and articles that provide in-depth exploration of Yeshua's teachings, miracles, and the context in which he lived. Each resource is meticulously researched, ensuring that you receive accurate and reliable information to support your spiritual journey.
Join Us for Inspiring Podcasts and Readings
Our Yeshua Bible Reading podcast series is designed to provide you with a convenient and accessible way to dive deep into the life of Yeshua. Each episode features engaging discussions, interviews with renowned biblical scholars, and thought-provoking insights into Yeshua's ministry. Whether you are a seasoned Bible reader or just beginning your spiritual journey, our podcasts offer a wealth of knowledge to inspire and guide you.
In addition to our podcasts, we offer a wide range of curated readings that delve into various aspects of Yeshua's life. From his birth and childhood to his teachings, parables, and ultimate sacrifice, these readings offer a comprehensive understanding of the Messiah's transformative impact on humanity. Discover the depth and richness of Yeshua's teachings through our carefully selected collection.
Nurture Your Faith and Deepen Your Understanding
At McCormick Road Baptist Church, we believe that nurturing our faith and deepening our understanding of Yeshua is essential for personal growth. Our Yeshua Bible Reading program aligns with this belief, providing you with the tools and resources you need to explore Yeshua's life and teachings in detail.
By engaging with our podcasts and readings, you will gain profound insights into Yeshua's love, compassion, and the profound impact he has on our lives. The teachings of Yeshua are as relevant today as they were centuries ago, and through our program, you will be enriched with an understanding that will transform your spiritual journey.
Get Involved with McCormick Road Baptist Church
If you are looking to connect with a welcoming and inclusive faith community, we invite you to join McCormick Road Baptist Church. Our church family is passionate about living out Yeshua's teachings and spreading his message of love, hope, and redemption. We offer various services and programs designed to support individuals at every stage of their spiritual journey.
Visit our website to learn more about our community and explore the various ministries we offer. From worshipping together to engaging in volunteer activities, there are numerous opportunities for you to get involved and experience the transformative power of faith.
Summary
Discover the life of Yeshua with McCormick Road Baptist Church's Yeshua Bible Reading program. Dive deep into his teachings, miracles, and the context in which he lived through our engaging podcasts and comprehensive readings. Nurture your faith, deepen your understanding, and join our welcoming church community as we embody the love and message of Yeshua. Start your spiritual journey with us today!